Web Access Security
Secure the web access of your IP PBX.
Web Access Protocol
OpenVox IP PBX supports HTTPS and HTTP protocol of web access. You can go to System > Maintenance > Login Settings to change the web access settings.
To secure transactions and prevent unauthorized access, we suggest you:
Use HTTPS protocol
Change the default web access port.
Avoid using well known port, such as 80 and 443.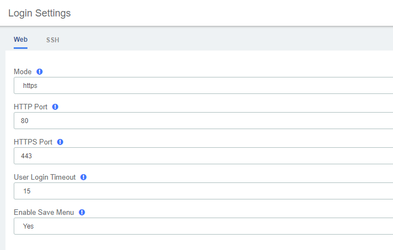 Note:
For login protection, the PBX will block an web address after 3 login attempts.
The PBX will logout automatically after the period of inactivity (default is 15 minutes).
Password of Web Login
After you log in the PBX web interface for the first time, we suggest you to change the web login password.
Click Option icon at the top-right corner, then click  to change the login password.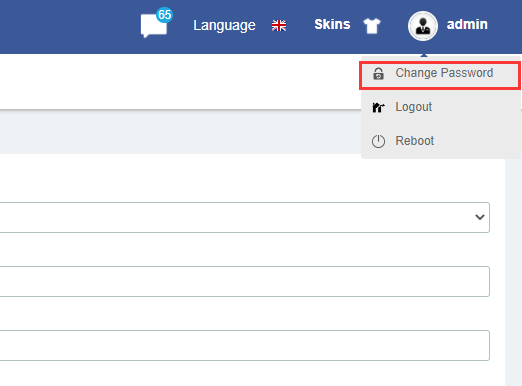 The Password should meet all the following requirements:
At least 8 characters
At least 1 number
At least 1 uppercase letter
At least 1 lowercase letter
At least 1 sepcial character & Space is not allowed
Avoid word or name
For example, avoid word like openvox, password, happy etc. Use random password like L6!q7dQeGw4Q7m.