Customize System Prompt
You can record the prompts with sip phone or upload your own system prompts to the PBX , so that users can hear the customized system prompts.
Go to PBX > Voice Prompts > System Prompts.

Register one SIP extension, such as 102.
Click Record New Prompt and Save,the 102 extension will be ringing. Then you can answer the call to record the prompt after the tone.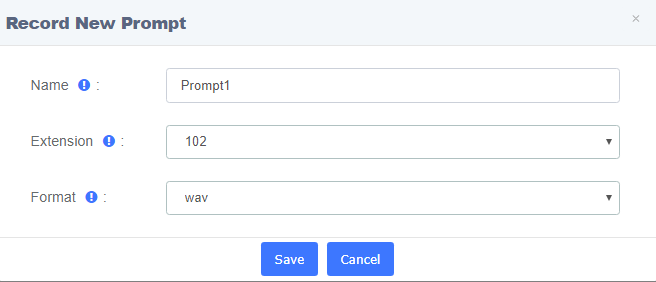 Click upload, If the file is uploaded successfully, you can see the prompt file in the Prompt List.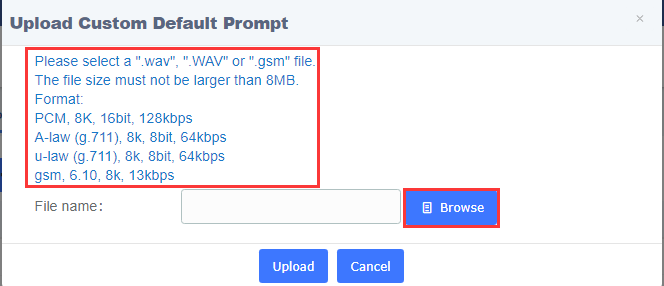 Click Save and Apply.