Make Outbound Calls
Make Outbound Calls
Outbound routes are used to specify what numbers are allowed to go out a particular route. When a call is placed, the actual number dialed by the user is compared with the dial patterns in each route (from highest to lowest priority) until a match is found. If no match is found, the call fails. If the number dialed matches a pattern in more than one route, only the rules with the highest priority in the route are used.
The default outbound route (with dial pattern X.) on the PBX will allow any outgoing numbers. You can make outbound calls as you usually do on your phone.
Go to PBX > Call Control > Outbound Routes.
Click to edit the default outbound route.
In the Add Trunks field, double click the desired trunk in the Available box, the trunk will appear in Selected box. The users can only use the selected trunk to make outbound calls through this route.
Click Save and Apply.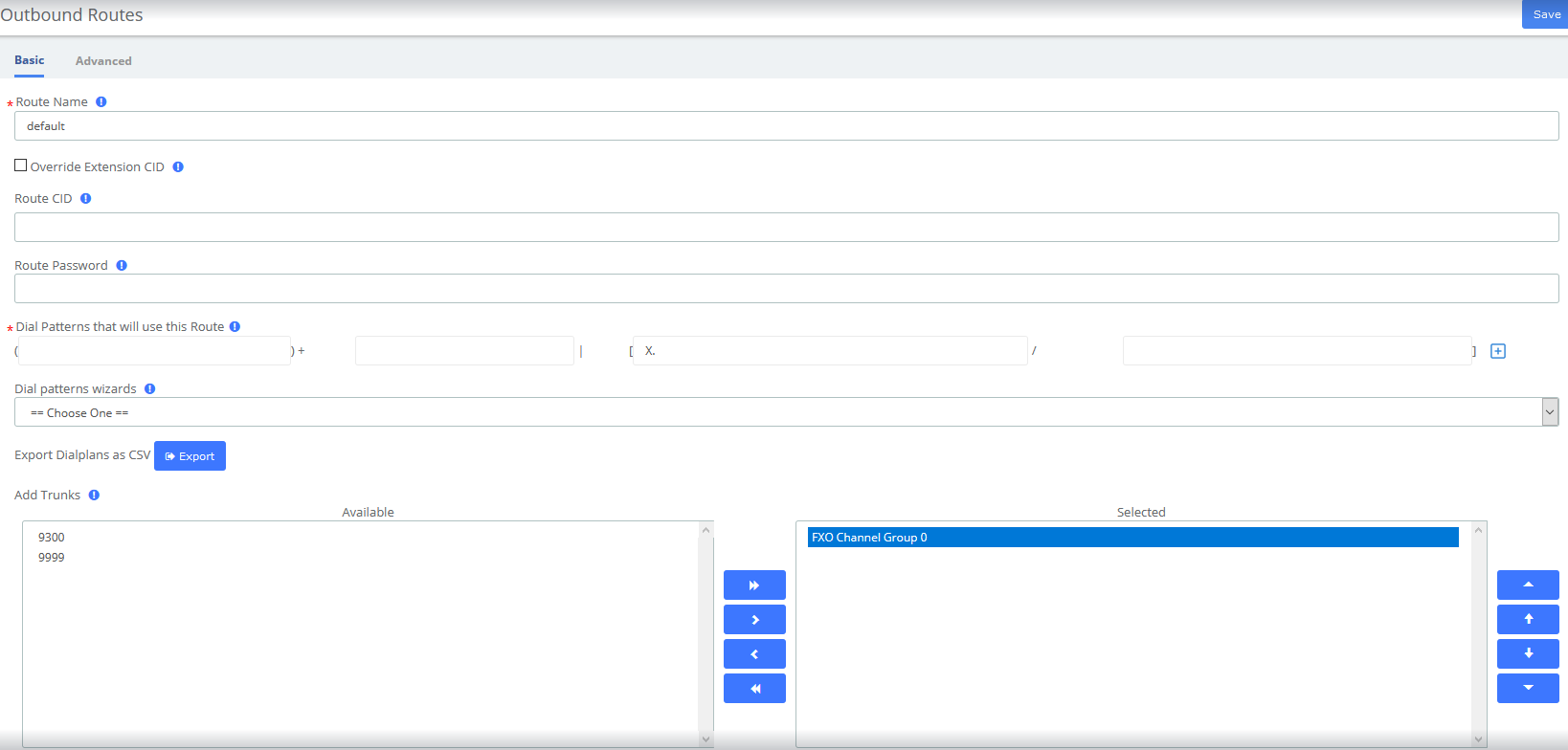 Now, extensions can make outbound calls through the selected trunks.