Add an LDAP Phonebook
You can add other phonebooks for external contacts.
1. Go to LDAP Server page, click Phone Book nodes tab, and click Add.
2. Enter the phonebook name, and the Phonebook Node that contains the phonebook name and the Domain Component will be generated automatically by LDAP Server Settings before.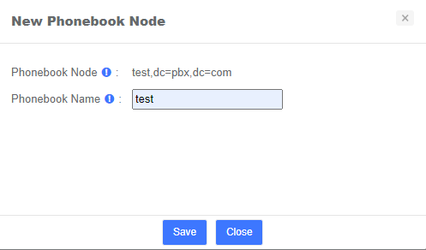 3. Click Save.