Record a Custom Prompt
You can use an extension to record custom prompts.
Go to PBX > Voice Prompts > System Prompts.

2. Register one SIP phone, such as 102.
3. Click Record New Prompt and Save,The selected 102 extension will ring.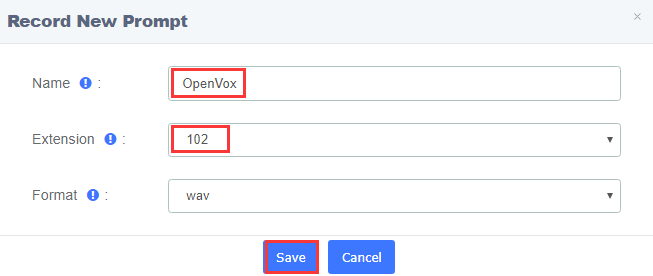 4. Record your prompt on the phone. When done, press the # key or hang up.
5. Refresh the Custom Prompts page, you can see the saved prompt file.

6. Click Save and Apply.
You can click Play button to play the prompt and decide whether to save it or not. If you are not satisfied with the prompt, click to record again.