How to configure MFC/R2 signalling
1. One signaling has two interface types, E1 and T1, default E1 mode. See the figure below.
2.CRC4 selection: default is off (crc4 off). If crc4 is turned on at the operator side, crc4 must also be selected on at the gateway.
3.Choose the signalling to MFC/R2.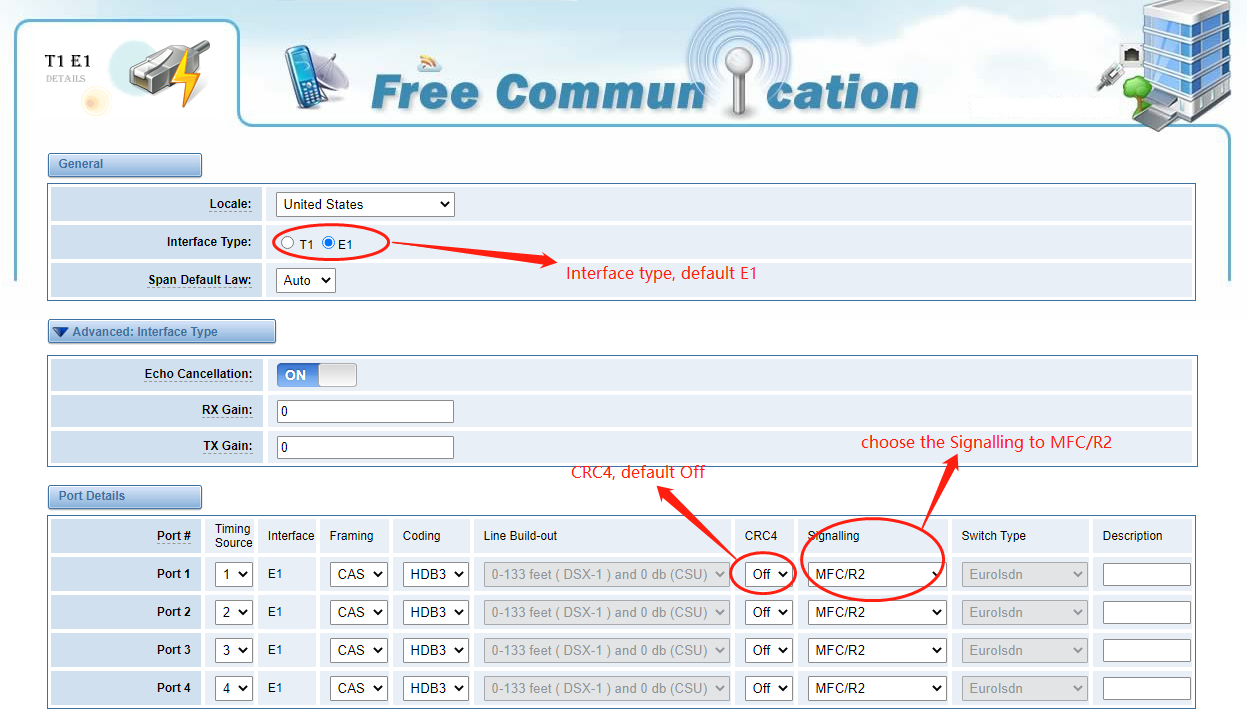 4. Init CAS Bit: according to the carrier to fill in.
5. Variant: Select the Variant, the default is the ITU. See the figure below
If the gateway does not have the Variant, you can also add the Variant at the bottom of the page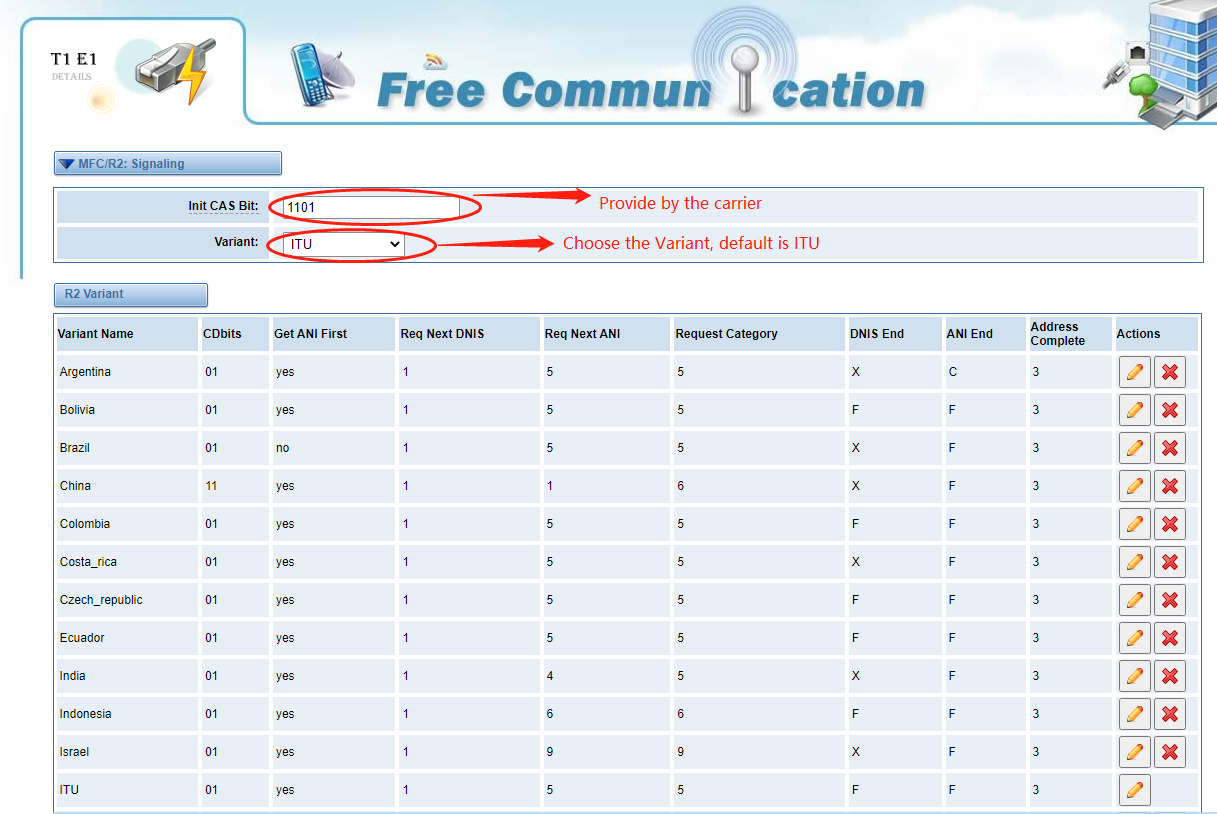 If the protocol parameters do not match the operator's parameters, you can also edit the protocol parameters by clicking the Edit button.
Troubleshooting
1. web page to see the interface status is red, please check whether the E1 line fault connection is well connected.
2. Incomplete caller/called number reception
1> Check if the Max DNIS and Max ANI is correct
2> Check if the end mark of the calling and called number is correct