RAID Installation and Configuration
RAID Installation and Configuration
This document applies to UCP4130 and IX160(P) series IPPBX which supports RAID (Redundant Arrays of Independent Disks). For details, please contact OpenVox sales or technical support.
First, with the power supply disconnected, correctly install the RAID card and two hard drives.
CSM compatible module Configuration
Repeatedly press the BIOS shortcut key (Esc or Delete) during the startup process to interrupt the device's startup and enter the BIOS setup interface.
Enter the BIOS settings, select Advanced→CSM configuration.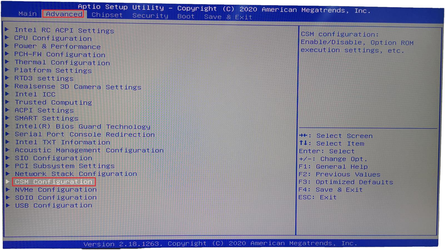 Set Storage parameter as legacy, save the settings and restart.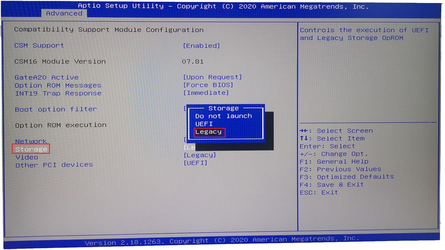 Configure RAID mode
After powering on, keep pressing Ctrl + M to enter the Raid card and start configuring Raid mode.
Enter the configuration interface, select HBA 0: Marvell 0 and press Enter. If the Configuration Wizard cannot be selected, you should see two hard drives under the New_VD directory.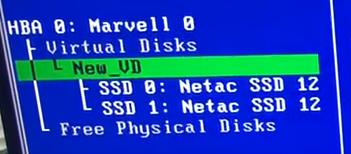 Choose New_VD to enter, choose delete, and press Y to confirm.
At this time, the two hard disks are transferred to Free Physical Disks.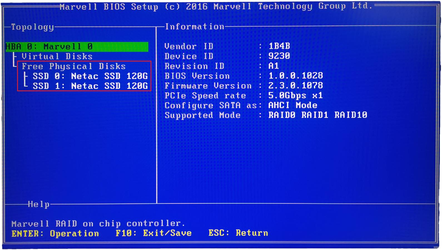 Choose HBA 0: Marvell 0, enter. Select Configuration Wizard and enter.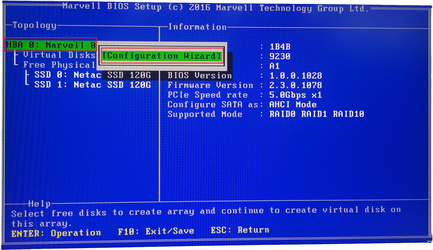 Press the space to select two hard disks.
After selecting, there will be an * mark in front of the corresponding hard disk.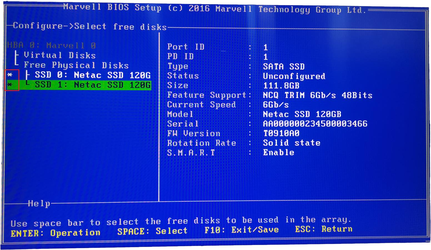 Move the cursor to the hard disk numbered 0 and press Enter.
Press Enter at the RAID Level on the right column and select RAID 1.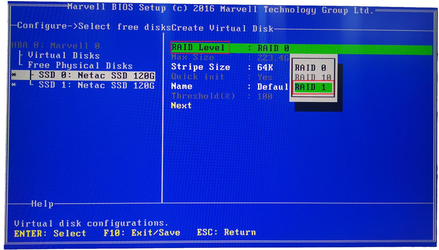 Name may be modified as appropriate.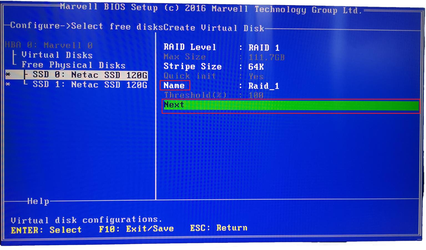 Choose Next and press Y to confirm.
F10 to save and exit, press Y to confirm.
After power on, press Esc or Delete to enter the BIOS settings.
In Boot -> Boot Option, you can see the MARVELL Raid VD option, indicating that the setting is successful, just set this item as the preference.