Install OpenVox IX160(P)
Install Telephony Card
OpenVox IX160(P) supports up to 2 pieces of OpenVox PCI-E telephony interface cards. The optional cards are as below:
Except A400E, all compatible cards can be applied together with EC module.
Note: Before installing the module, check if the module is clean and intact.
1.Remove the screws and open the top cover of the device, you can see the section of the slot that is reserved for inserting the telephony card.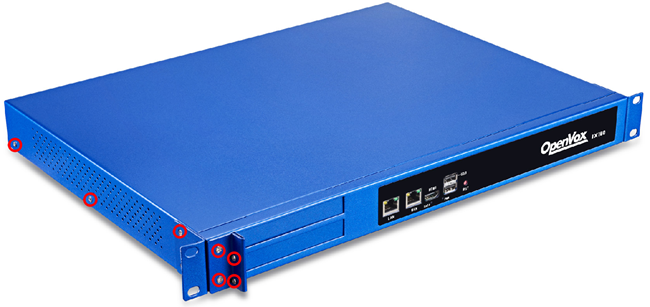 Note the PCIe slots and card slots as indicated in the following diagram.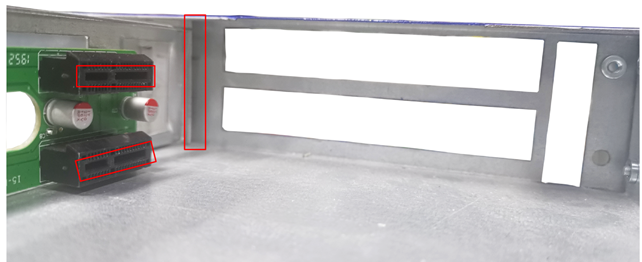 2.First put the telephony card in the slot: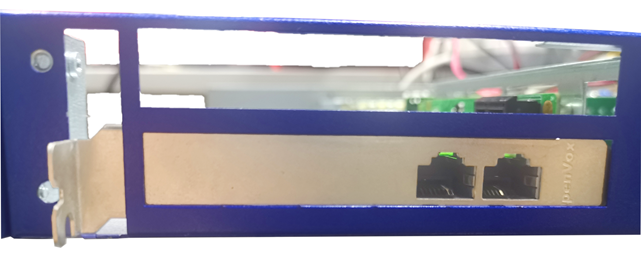 3.Align the telephony card's PCIe interface and the edge of the baffle with the PCIe slot and gap shown in the figure and insert it to fit perfectly.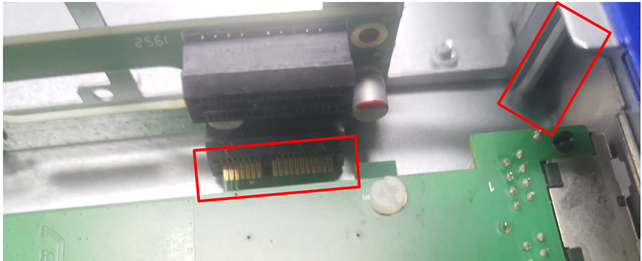 4.After the telephony card is installed, put the top cover back, install the baffle and tighten the screws.
Note: Some telephony cards require an external power supply through the 12V 4-PIN connector, otherwise the module will not be recognized by the system. In this case, please connect the connector to the backplane power supply interface.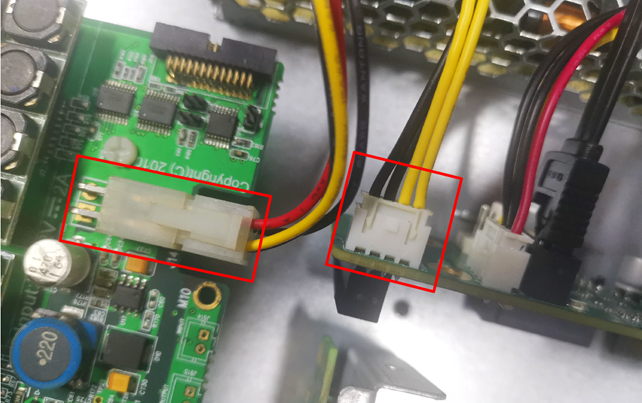 UPS Installation
The following diagram shows the area where the UPS module will be installed, with the UPS interface and the four studs marked on the diagram.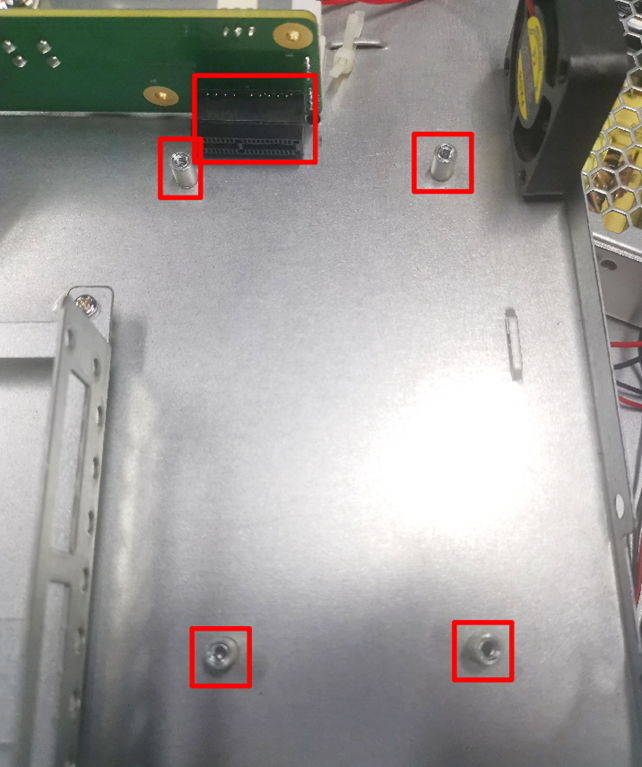 To install the UPS module, simply insert it into the interface and fix the screws at the four corners.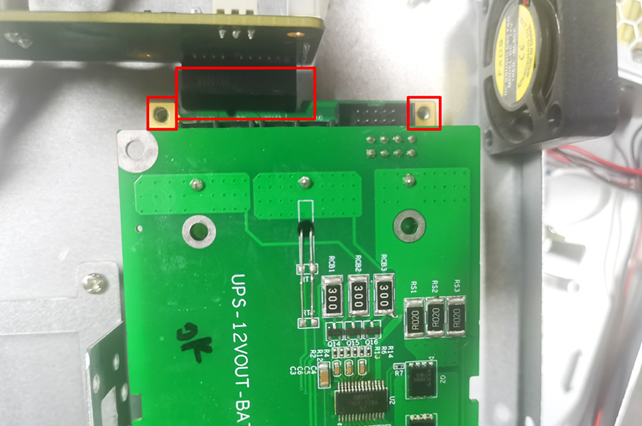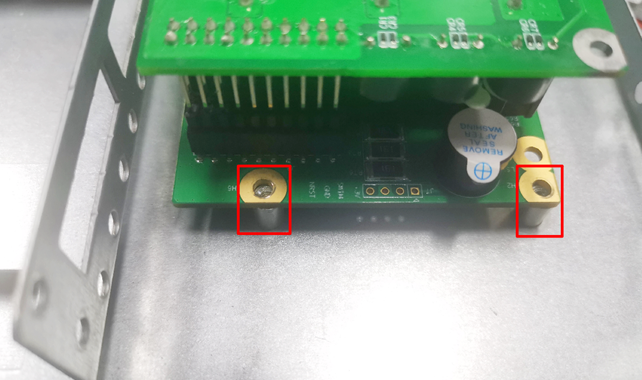 Desktop Installation
CAUTION:
Set 5~10cm gaps around the device for air circulation.
Avoid any heavy thing placed on the device.
Place the IPPBX on a steady platform.
Remove the adhesive backing paper from the rubber feet.
Turn over the device and attach the supplied rubber feet to the recessed areas on the bottom at each corner of the device.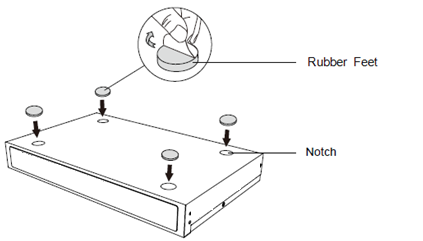 Rack Installation
CAUTION:
Be careful not to drop any components. Dropping components may damage them or cause an injury.
Only use the 19-inch rack mounting kits (attached bracket and fittings) included with the PBX.
1.Fix the brackets to the left and right sides of the PBX with 4 screws.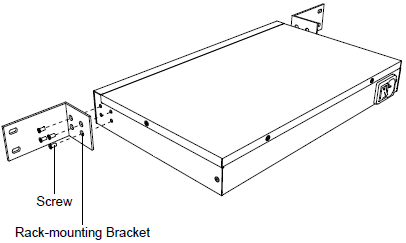 2.Place the PBX in the 19-inch rack and fix both brackets to the rack with the rack's proprietary mounting equipment.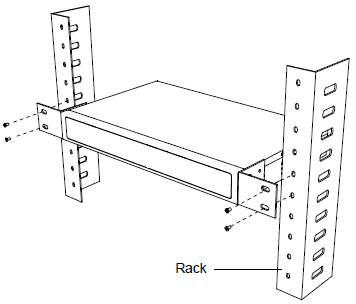 Ground Connection
CAUTION:
Proper grounding (connection to ground) is very important to reduce the risk of electrocution to the user or protect the PBX from the bad effects of external noise in the case of a lightning strike.
A permanent connection between ground and the ground terminal of the PBX must be made.
Tighten the provided screw stud into the Grounding port on PBX.
Insert an 18AWG grounding wire (user supplied).
Tighten the provided screw nut.
Attach the grounding wire to the grounding terminal.